When it comes to Grazing Tables it's our speciality. Here at The Grazing Company we have 3 options of grazing tables – The Signature Grazing Table, The Bespoke Grazing Tables and The Little Grazers so the little ones don't miss out on a spectacular feast.
Each grazing table has the option to have added foliage, flowers and table scape in order to make your event a stunning and memorable occasion that none of your guests will ever forget.
The Grazing Company are pleased to be working alongside some wonderful British farmers and suppliers.
Whether it be Cornish cured meats to Yorkshire homemade pork pies we are supporting British trade wherever we can.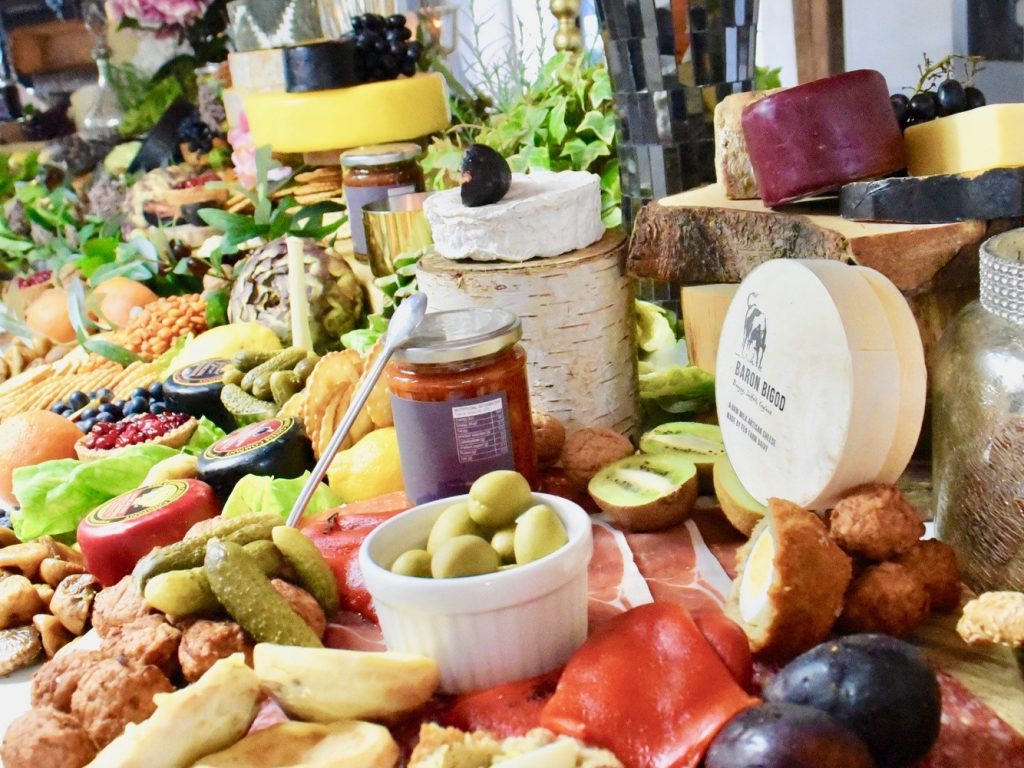 Our grazing tables include: (not limited to)
Artisan cheeses
Charcuterie
Wholesome Dips
A range of olives
Assorted gourmet crackers
Artisan breads
Spiced and roasted nuts
Pickles, artichokes and gherkins
Fresh seasonal fruit
Dried fruits and pretzels
Homemade unique Chutneys
And so much more…
---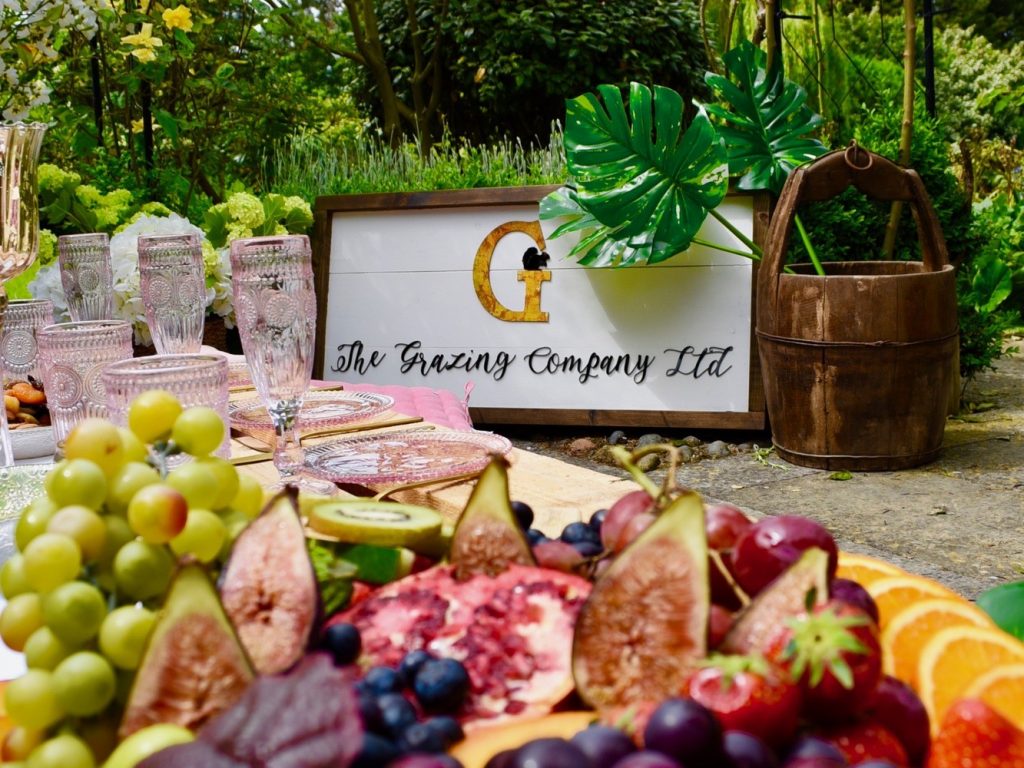 (Please note: Some of our produce is seasonal).
We aim to create a gorgeous display full of colour, style and bohemian chic that will allow your guests to gather and graze meaning they come together and bond over delicious food. The creation possibilities are endless, so get in touch today and tell us all about your upcoming event so we can make it magical.
#GrazingIsAmazing

Click the 'Contact Us' page to enquire now –
Signature Grazing Table Options 
Hire of Folliage needs to be posted back within 48 hours of the event. 
1.5M, IS MINIMUM, 45 PEOPLE – £950 + £100 FOLLIAGE HIRE
3M, 90 PEOPLE – £1,750 + £100 FOLLIAGE HIRE
4M, 120 PEOPLE – £2,400 + £100 FOLLIAGE HIRE
Bespoke Grazing Table Options
1.5M, IS MINIMUM, 45 PEOPLE – £1,350 INCLUDING FOLLIAGE AND BESPOKE TABLE SCAPE
3M, 90 PEOPLE – £2,340 INCLUDING FOLLIAGE AND BESPOKE TABLE SCAPE
4M, 120 PEOPLE – £3,120 INCLUDING FOLLIAGE AND BESPOKE TABLE SCAPE